It's hard to believe that we are getting ever so close to the final quarter of the year. The major record labels are moving at full force to try to get as much product out there, especially in time for the upcoming holiday season. The labels also know that this is the time that they can put away as much cash as possible before moving on to their priorities in 2024.  Independent music artists and bands are also moving at a rapid pace to get their product out in time for the final quarter. Some of the music coming from the independent artists is quite good, and really gives the major labels a run for their money. All you have to do is look at the charts in this issue to see just how strong these artists are faring right alongside major label artists.
We are thrilled to be able to showcase some of the very best artists and songs in this fall music issue. The quality of the music is, at its very finest, and it shows by the strength of our music charts from Pop to Country. For the newer artists, this is the time to start building your following at radio. Our music and program directors are truly quite open to new artists and music and if it's good, regardless of what label its on, they will support it.
This is also the time of year again when New Music Weekly starts to get a look at artists and bands that have the most potential for our annual New Music Awards. Yes, its quite early but we will be checking in with our radio stations, music and programmers to get an early feel for where they are when it comes to their picks. Although an open ballot will become available towards the end of the year, we do take in what our programmers have to say and that impacts quite heavily when it comes to that award season time.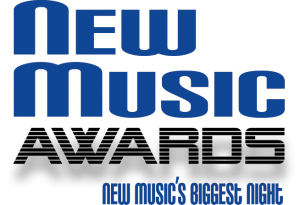 Without too much thought, we'd be out-of-sorts not to mention the year that Taylor Swift has had. Her Eras Tour has been the biggest event in a decade and not only brought in huge bucks to her but our entire country. In Los Angeles she pulled in over a half a million concert goers alone, not to mention the records that she set from coast to coast. Along with her label, Taylor managed multiple single releases, many of which hit the top of the charts and that has not slowed down one bit. It's a wonder to us when we first covered her years back at CRS, that she would have become the superstar she is today.
The charts this time out have shown some rather strange events crossing format. Who would have thought that an artist like Jelly Roll would have capered the hearts and minds of music and program directors from Country to Pop radio. His "Need A Favor" has really given him favor across formats and there seems to be no stopping the likes of Jelly Roll. Ed Sheeran is considering a move over to Country radio, but for now he is basking on another banner year. His singles have proven winners time and time again from Top40 to Hot AC where he is beloved at both formats with almost anything he chooses to release.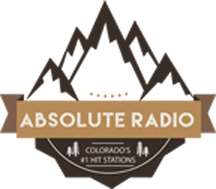 It is with much sadness that we have suffered the loss of one of our New Music Weekly family. Michael Johnson, the genius behind the beloved Absolute Radio Network passed away recently after a long illness. Michael was a true friend of our NMW family and helped so many artists and bands over the years. From his formats ranging Pop to Country, Michael always took pride in his programming and reporting. We'd always looked forward to his messages on Facebook and other social media platforms.  His loss is being felt throughout the music industry. Our thoughts and our prayers go out to his entire family. We will truly miss him.
Throughout this upcoming Fall season, New Music Weekly will continue to offer artists, bands and record labels the "tools of the trade". From our STS tracking to our weekly music charts in multi-formats, we continue to help "level the playing field" in every way possible. As your music voice in this ever changing industry, we continue to lead the way for both the major and independent music artists.