Kimberly Perry has a good thing going at Country radio and make no mistake about that. Her new "If I Die Young (Pt. 2)" (RECORDS Nashville) is just what Country is all about these days and this one has some major potential to be sure. Luke Bryan keeps his winning ways alive and well. Not only has he had another blockbuster year as judge on American Idol, his new "But I Got A Beer In My Hand" (Capitol Nashville) is pulling in some rather powerful numbers from coast to coast as he has yet another monster hit.
Thompson Square is rocking the house with a new single. "Without You" (Quartz Hill) is their latest and greatest and this one has big-hit written all over it. Bailey Zimmerman continues to win over fans and friends. "Religiously" (Warner/WEA/Elektra) is his latest and radio is really love this one. Easton Corbin has been hanging strong as his "Marry That Girl" (Stone Country) starts to finally get moving. Give this one a fair shot. Chris Young is also pulling in some rather powerful numbers for his current hit single in "Looking For You" (RCA Nashville). I truly believe this is Chris at his very best.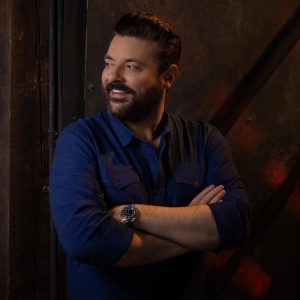 See Your Shadow are moving fast and furious with another monster hit. The recent NMA winners are basking in glory as their new "Whatever On the Rocks" (MTS) moves up the charts at record speed. We're also happy to see that Eileen Carey is keeping up with the best of them. Another NMA winner. Eileen is taking "Land With You" (RolleyCstr Music) out for a drive and radio really loves this one from Country to mainstream.
More Than Words are new to the format and many are singing the praises of their new single "Smile" (Angel Road). This would be worth time spent as they are pretty solid. Also making huge moves at Country is Jimmy Nash. His new single "Green" (Cloverdale Music) is about as good as it gets and gives this a shot for sure. Robert Eskridge is also on the move with the track called "Takes" (Bucket List). This one should be on your Hit list.
Tommy Charles is having a pretty solid run on the Country charts. His single "Last Country Bar" (Crank Music) has really taken off and many of our music and program directors are all over this single in a big way. I'm also happy to see that Tommy Rice has another hit on his hands. The new single featuring the multi-talented vocals of Patricia Barrett is called "There Is No Love Like Our Love" (Tommy Rice Music). Tommy continues to write songs from the heart and this one is no exception. We are so very thrilled for all his recent success.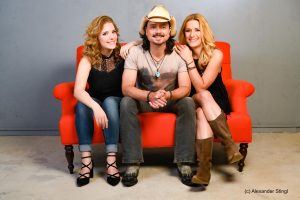 Rob Georg is back at it again with yet another hit single. "Radio Cowboy" (Coast) is Rob at his very best. Still loving the new Justin Moore & Priscilla Block single that is entitled "You, Me, And Whiskey" (Valory Music/UMG). Lots of goodness there for sure. Also thrilled to see that Old Dominion is keeping their streak of hits alive. Their latest in a little tune called "Memory Lane" (Arista Nashville) is about as good as they get. This is our tribute to the winners for this year's New Music Awards. A big congrats to all of the winners and the nominees. Let's also support the many independent music artists.